29 Mar

Auto Repair: Spring Maintenance For Your Car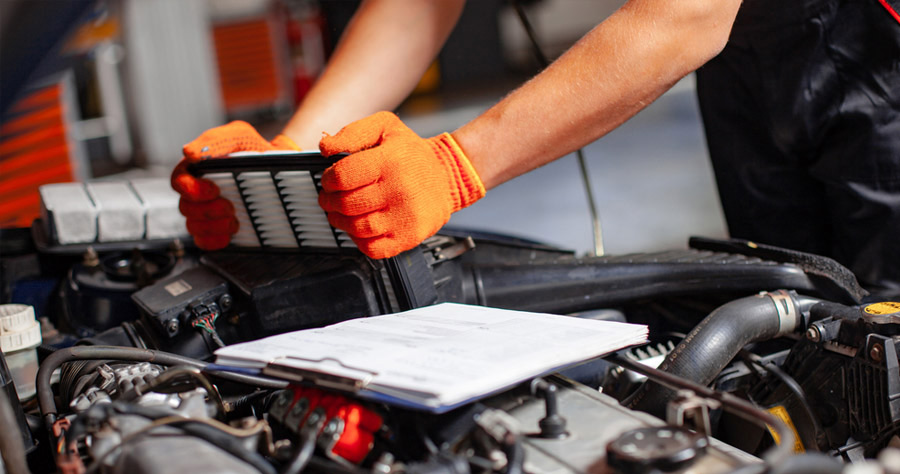 While spring is traditionally the season to rejuvenate your garden after the cold of winter, you should not forget something else: spring auto repair and maintenance. The winter months were also hard on your car, and it probably needs a couple of inspections, an oil change, a service, a few system checks, and maybe also a new set of tires. Plymouth Tire and Auto Center can provide all these services, and more.
Below are a couple of spring car maintenance tasks that should be high on your list.
Have The HVAC System Checked Out
You most likely don't use your car's AC system much during winter. When spring arrives, switch it on for around 10 to 15 minutes to get rid of funny smells and start working properly again. If it doesn't seem to work as it should, have it checked out by the professionals at Plymouth Tire and Auto Center. 
Have The Tires Reinflated
Tyre pressure goes up and down with temperature and also fluctuates during a storm. Plus, air is always slowly leaking out. That's why you should ideally have your tires reinflated at least every six months. If you have special tires for summer and winter, spring is the time to switch over to the summer set. 
Have The Coolant System Checked
If you live relatively far north, your car's coolant system won't have to work very hard during the winter months. No matter how hot or cold the weather gets though, a car engine always runs significantly warmer than the outside temperature. This is why you should ensure that the coolant system is working properly before the summer really kicks in.
Have Your Car's Fluids Checked And Topped Up
You should also have the experts at Plymouth Tire and Auto Center check all your vehicle's other fluids to ensure that nothing is busy filling up with metal shavings or dirt, fluids are not breaking down, and there are no leaks. Depending on what type of oil you use in the car,  when you last had the oil changed, and what type of car you drive, the oil might only need to be topped up and not changed. 
Wash And Wax Your Car
In Plymouth Meeting, PA, they put salt on the roads during winter to counter ice and snow. The longer that salt remains on the vehicle, the higher the chances are that rust will rear its ugly head. That is why it's very important to have the car properly washed after winter. It's also recommended that your have you vehicle waxed after winter because the wax layer protects the paint. A good rule of thumb is to have your car waxed at least once at the start of every season.
Fix Winter Damage And Have Other Auto Repairs Done
Winter driving on slippery roads can be hard on your car. Spring brings an opportunity to have anybody damage fixed, and to have the suspension, steering, and wheel alignment checked out. And while you're at it, catch up on those maintenance and repair tasks you postponed during winter – such as replacing air filters and attending to that service engine soon light that came on a month ago.
Have The Wiper Blades, Tires, and Belts and Hoses Checked Out
In Plymouth Meeting, PA, like in many other parts of the US, it rains a lot during spring. Make sure, therefore, that your wiper blades will be able to do what they have to do. Get the professionals at Plymouth Tire and Auto to check the state of all under-hood rubber components like belts and hoses as well as the tread depth of your tires. Also, ask them to examine the tires' sidewalls for bubbles and cracks. Replace whatever is necessary.
If you live or work in or near Plymouth Meeting, we would like to invite you to visit Plymouth Tire and Auto Center, meet our staff, and check out our facilities. We are just around the corner from the Green Valley Country Club. Otherwise, feel free to visit our website to make an appointment.
Sources:
https://www.scottclarkstoyota.com/blogs/207/5-spring-car-maintenance-tasks-never-skip/#:~:text=%205%20Spring%20Car%20Maintenance%20Tasks%20You%20Should,air%20pressure%20change%20during%20a%20storm%2C…%20More%20
https://www.carparts.com/blog/car-maintenance-tips-for-spring/
…