Wheel Alignment in Plymouth Meeting, PA
Wheel Alignment in Plymouth Meeting, PA
Plymouth Auto and Tire Center
Your vehicle's manufacturer specifies carefully calculated adjustments and precise settings for wheel alignment that will reward you with maximum vehicle performance, optimum driving enjoyment and cost savings.
Improper alignment will result in difficult handling, greatly accelerated tire wear, poor fuel economy and excessive wear on your vehicle's suspension.
Steering or handling problems may include off-center steering wheel, steering pull , unsteady steering, loose steering or hard steering. You may notice a change in steering direction after hitting bumps.
Unusual or accelerated tire wear may take the form of edge wear, diagonal wear or cupping that, if left unattended, will cause premature tire replacement.
Failing to maintain proper wheel alignment will make it impossible to maintain factory-specified suspension settings that control the quality of your ride.
Protect your investment in your vehicle by keeping your wheels properly aligned. If you bump a curb or hit a pot hole hard, have the alignment checked. If you have new tires installed or worn suspension parts replaced, be sure to have these repairs accompanied by a wheel alignment.
Don't be fooled by the low priced alignment. At Plymouth Auto & Tire Center we will give you a print out of your readings before and after the alignment is performed. We reset all adjustment to manufacturer specifications.
Remember-proper wheel alignment will optimize your vehicle's ride, handling and steering capabilities. It will make your car safer and easier to drive. A wheel alignment will save you money by significantly extending the life of your tires and suspension!
Let one of our ASE Certified Technicians perform this service for you today.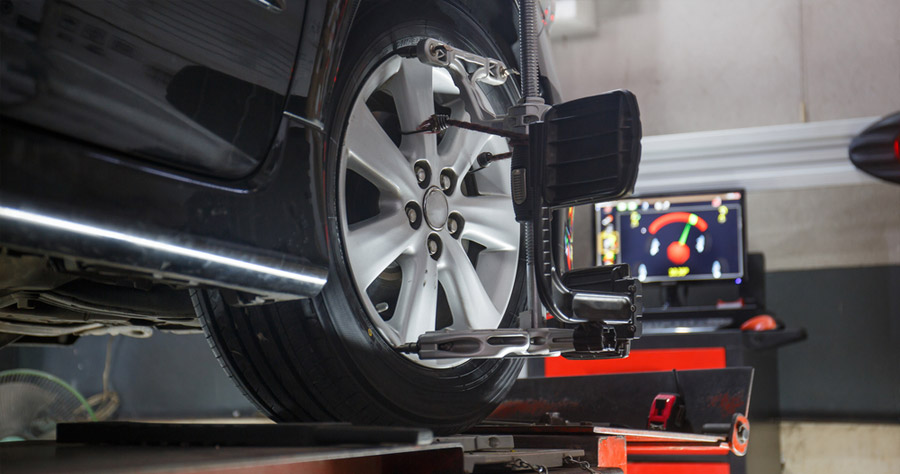 Wheel Alignments
It's no surprise that your vehicle will drive better in the Whitemarsh, Conshohocken, Blue Bell, Lafayette Hill or other Northern Philadelphia areas if all the wheels are pointed in the same direction. That's called wheel alignment. If your wheels are out of alignment you may notice that your car pulls to one side or the other.
Something that you won't notice right away, but you will if you keep driving around Philadelphia when you're out of alignment, is that your tires are wearing unevenly and fairly quickly. That's because when the vehicle is pulling to one side, you have to steer it back straight. The outside of the tire just wears out fast because you're constantly turning, which can be very exhausting on a long road trip from the Ambler area – fighting to keep the vehicle going straight down the road.
Some of the things that commonly throw a wheel out of alignment are slamming into a pothole in Blue Bell or Plymouth Meeting, smacking a curb in Whitemarsh or something like a rock in Lafayette Hill. And it doesn't have to be a big shock, it can just be the regular bumps and bangs of daily driving that add up and eventually take your vehicle out of alignment. That's why your owner's manual or Northern Philadelphia service advisor at Plymouth Auto & Tire Center may suggest having your alignment checked periodically.
With an alignment service at Plymouth Auto & Tire Center, we measure each wheel's alignment and to see where they are relative to factory specifications. While we have the vehicle on the alignment rack, we inspect the tires for wear as well as the suspension and steering components for damage or wear – things that can contribute to alignment problems. With some sedans you can adjust all four wheels so we bring all wheels into alignment. On those vehicles where you can only adjust the front wheels, we bring the front into alignment relative to the rear.
Cost varies by whether or not it's two or four wheel adjustable. Four-wheel drive vehicles may have an additional charge because they're more difficult to align. At any rate, it's cheaper than having to replace tires every few months.
If it's been a while since you've had your wheels aligned, bring your vehicle to Plymouth Auto & Tire Center at 2014 Butler Pike in Plymouth Meeting Pennsylvania for an alignment check.
Request An Air Conditioning Appointment
Contact us today to request an AC appointment. You can count on our repair shop for an honest and reliable diagnosis of problems and quality repair.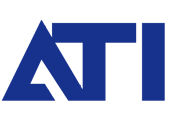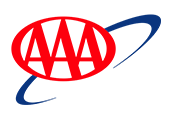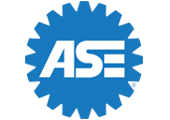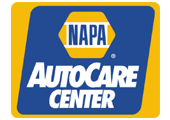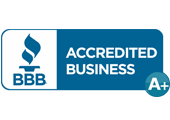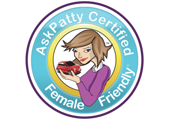 Serving Plymouth Meeting and Surrounding Areas Since 1999!